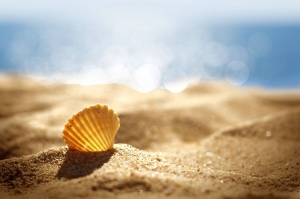 What is Energy Therapy
Inside your body there are various different frequencies/vibrations. These frequencies can be felt manually and can even be directed that way. If there is a frequency somewhere in the body that deviates, which means that it is not as it should be, the cells affected by that wrong/diseased frequency can be redirected to a healthy frequency, so that complaints disappear and the body repairs itself.
All kinds of complaints, whether physical or psychological, can be treated in babies, children, and adults. From slight injuries to more serious disorders.
Examples
whiplash
hernia
headaches
back problems
sleeping problems
burn-out
fatigue
depressiveness
panic and anxiety attacks
Intestinal complaints
not feeling good in your own skin
Pfeiffer's disease
rheumatism
adjustments in case of diseases so as to bring about a reduction in the complaints and/or the pain and sometimes even to remedy the complaints and/or the pain
problems with locomotion
forms of high sensitivity, ADHD, ADD, giftedness, autism and such.
In order to direct the frequencies/the body properly, the head chakras (energy points in the head) will have to be in equilibrium before the energy flow through the body can function well. Otherwise complaints may keep coming back. This is the first thing that is checked and balanced during the initial treatment. In the second treatment it is checked whether the body has been capable of maintaining the balance. If it has not, this balance will be restored and if necessary the chakras (energy points) are "fixed" temporarily, in order to teach the body, to let it feel, how it should be.
Once the body has assimilated the chakras properly again, they are "unfixed" and the body will hold them in the right place. When the chakras are maintained at their proper place, the body will be capable again of solving certain disorders and pain and complaints may become less severe or even disappear.
More information?
Would you like to know more, just contact me.
Stella van Houten
Tel. +31(0)6-27256402